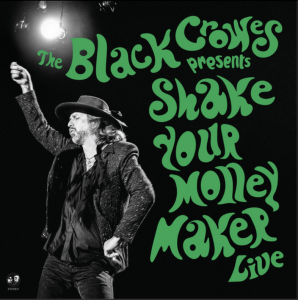 The Black Crowes "Shake Your Money Maker Live"
Live record from our 2021-2022 Shake Your Money Maker 30th Anniversary World Tour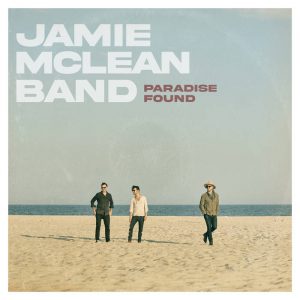 Jamie McLean Band "Paradise Found"
Great collection of songs from my long time band mate Jamie McLean – we recorded this with Ken Coomer in Nashville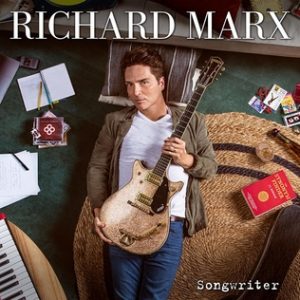 Richard Marx "Songwriter"
Really cool double album by Richard Marx. I'm always amazed at how diverse of a writer he is. Country, rock, pop, he's a master of so many styles. Honored to play on a few songs for this record! We did some remote sessions during the pandemic over zoom. Total blast!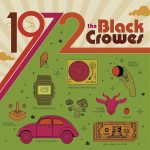 The Black Crowes "1972"
This is my first set of recordings since joining the Black Crowes – we recorded these 6 classic covers from 1972 at Sunset Sound.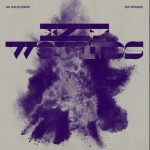 The Wallflowers "Exit Wounds"
I recorded drums at Butch Walker's studio on a great song called "Move The River" on The Wallflower's latest release.
Dionne Warwick "She's Back"
Honored to have played drums and percussion on 3 songs that were produced and arranged by Rob Shirakbari on this new Dionne Warwick album. Happy to announce that this is the first major release where I recorded drums from my own personal drum studio!
Alessia Cara "The Pains of Growing"
Through my session work with the highly accomplished songwriter Rick Nowels I got to play on the Alessia Cara single "Out Of Love"
Katie Toupin "Moroccan Ballroom"
I met Katie through producer John Alagia in 2017, and put a band together to work up some of her great songs. This EP started out as a session to record some promotional videos, and she decided to mix it and release it. the band features Whynot Jansveld on bass, Jerry Borge on keyboards and Brandon Walters on guitars.
Jamie McLean Band "One And Only"
. The Latest release from my long-time band the Jamie McLean Band. This record was produced by Ken Coomer and recorded at The Sound Emporium in Nashville, TN. Features guest performances by Lucie Silvas, Jeff Coffi and Sam Bush.
"Cover Stories" – various artists / Dolly Parton
I played drums on Dolly Parton's version of Brandi Carlile's "The Story" on this record. This album is a tribute CD to Brandi's album The Story, to benefit War Child, an internaltional aid orgainization dedicated to helping children affected by war. Other artists on the record include Kris Kristofferson, Adele, Pearl Jam and Jim James.
Lana Del Rey – "Honeymoon"
. I played percussion, brushes and drums on a few songs on this recent release by Lana. Had a fun time working with her and producers Rick Nowels and Kieron Menzes.
Sandra McCracken – "Psalms"
. I made this record with great friends and producers Jay Foote Alex Foote and Brian Murphy. It features some guest vocals by The Leagues' Thad Cockrell. Excited to announce that it debuted at #2 on the Itunes album chart!
Brandi Carlile – "The Firewatcher's Daughter"
. I'm excited to recently be a part of Brandi's band. We recorded this with Trina Shoemaker (Sheryl Crow, Emmylou Harris, Queens of the Stone Age) and Ryan Hadlock (The Lumineers, Blonde Redhead) at Bear Creek Studios in Seattle Washington. Incredible songs and vocal performances! Check it out March 3rd!
The Lone Bellow – "Then Came The Morning"
. This is the second album by The Lone Bellow. This one was produced by Aaron Dessner of The National and we recorded all the drums and vocals at Dreamland Studio in upstate New York. Dreamland is built inside a late 1800's church and is managed by Jerry Marotta, who had plenty of really interesting drums for me to try out.
Jack Henderson – "This Daring Light"
I played on this record around October 2013. Jack is a terrific songwriter, singer, piano player and guitar player from England. This record was produced by Tony Shanahan at Hobo Studios in New Jersey, and features such guest musicians as Tony Garnier, Marc Ribot and Jon Graboff.
Lana Del Rey – "Ultraviolence"
I joined Lana at Electric Lady Studios in January 2014 for a few days to try live drums on her new songs. Two of the songs "Pretty When You Cry" and "Guns And Roses" made it to this new record, which debuted at #1 on the Billboard 200. Cool sounds! Big reverbs!
The Iveys – "Jenna's Song"
This is a great album I made with a terrific brother & sisters group from El Paso Texas. I met Arlen Ivey in Dallas one night, and after talking about music afterward over email for a few weeks he asked me to fly to El Paso to record their album at Sonic Ranch Studios in El Paso. The Ivey family and Sonic Ranch are located outside of El Paso right on the Mexican border in the middle of thousands of acres of Pecan farms. Check out the studio
here
!
The Lone Bellow – (self titled)
. I am happy to finally announce the release of this long-awaited record. Released on Jan 22nd 2013, this album debuted at #10 on ITunes and the song "Bleeding Out" was the ITunes single of the week. This record was produced by grammy-winning producer Charlie Peacock who produced the debut album by The Civil Wars. We had an incredible time recording this record live at Rockwood Music Hall in NYC over a 3 day period with Charlie.
Brian Elmquist – KRIS
Brian is an incredible classic country songwriter whom I've worked with in Zach Williams & The Bellow. We recorded this at a beautiful location in Brooklyn, overlooking the east river. Incredible songs, performances, and great production. I love my roomy earthy drum sounds on this.
Jamie McLean Band – Live At Gibson
. This was a BLAST to make – we set up at the Gibson showroom and threw ourselves a small party with some close friends and captured a great night of music.
Zach Williams &
The Lone Bellow – A Little Christmas Cheer
. This is the first Holiday album I've every played on! We got together one night in an intimate setting and tracked these tunes for a fun holiday giveaway. These guys sing SO GREAT!
Tre Williams featuring the Revelations – Concrete Blues
. This is a GREAT soul band that I have been playing with a bit this year, and I got to play some percussion on this 2011 release of theirs.
Jamie McLean Band – "Sunday Morning"
. this is the "blues" installment EP in the JMB collection of 4 EPs that will be released in 2011. Half recorded at Piety Street in New Orleans, and half recorded at Excello Studios in Brooklyn. John Popper from Blues Traveler guests on "Cinderella" with some blazing harp.
Greg Trooper – Upside Down Town
. I was lucky to be riding my bike by Water Music in Hoboken when Stewart Lerman and Greg Trooper were working on this album. I ended up playing brushes on a beautiful song of Greg's called "Just One Hand".
Jamie McLean Band – Time Of My Life
. This EP was really fun to make. I used mostly 60's ludwigs on this power trio record. We recorded it at Trout Recording with Bryce Goggin and it was mixed by John Agnello. I'm really happy with the sounds and the energy we got on tape with this record.
Lucy Wainwright Roche – Lucy
. This was my first time working with Lucy Wainwright Roche. The sessions were produced by Stewart Lerman at Water Music. I got to play some interesting percussion sounds in addition to the great drum sounds we got there. Lucy writes incredible melodies and stories.
Jamie McLean Band – Completely
. Recorded at Water Music. Produced by Stewart Lerman. This incarnation of the JMB features Derek Layes on bass and Jon Solo on piano keyboards and on some of the songwriting.
Wells Hanley – Camels Are Coming
. I got to play Brazilian percussion on the title track to this record. The song is really a piano and percussion duet, where I ended up playing pandeiro, tan tan, and tamborim.
Jon Solo – self-titled
. We tracked all the bass and drums for this record in one day with Jeffrey Swart. Great songs. Rogers drums.
Paula Carino – Open On Sunday
. Producer Ross Bonadonna called me in to play on a few tracks on this record at Wombat Studios in Brooklyn. Cool songs! I hope to work more with them soon.
A Big Yes And A Small No
This is the brainchild of songwriter/singer/guitar player/vibraphonist Kevin Kendrick. Joe Russo and I shared drum duties on this record. We recorded it at Cowboy Technical in Brooklyn. Features Jon Goldberger on guitars, Erik Deutsch on piano and Jonti Siman on bass.
Robert Sabin – Romero
. This is a great jazz album inspired by the zombie movies of George Romero. Robert Sabin on bass, Mark Stanley on guitar, Russ Johnson on trumpet, Jason Rigby and me on drums. Produced by the great bassist Jay Anderson at his studio in upstate New York.
Robert Sabin – Killdozer
. Mark Stanley on guitar, Jason Rigby on saxophone, Robert Sabin on bass and great compositions and myself on drums.