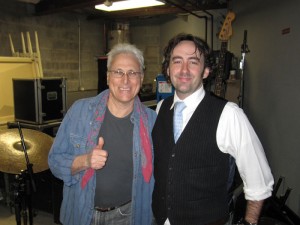 I caught up with Jimmie Fadden of The Nitty Gritty Dirt Band the other night when we opened for them in Peekskill, New York. Here is his custom painted Gretsch Kit.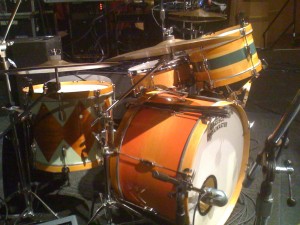 They are old gretsch broadcaster drums and a gretsch field drum which he converted to a floor tom. The band calls it "the circus kit". Dig the custom paint job! Jimmie told me that since two of the drums have center lugs, he was able to chop the edges way down and route some
sharper edges on the tom and the kick drum. I believe the snare is by the Precision Drum Company.